"GEORGI SIMEONOV – ELECTRICAL ENGINEERING AND AUTOMATION"


COMPANY PRODUCTS AND SERVICES
PRESENTATION
INDUSTRIES
INDUSTRIAL PRODUCTS
Control Systems
I/O Systems, Distributed I/O on open fieldbuses
SCADA Systems
Industrial PCs
Operator Interface
Safety Technology
Motion Control
Industrial Networking /EPL/ & Fieldbus modules
Industrial Software
Process Control, Factory Automation
Accessories

Drive systems

Control Systems PLC

Servo systems

Industrial IPC

Operator Stations
Integrated solutions :
PLC + Servo drives + Visualization + Programming , from B&R
PLCs for the packaging, plastics, printing and paper, textile, automotive, food and beverage, semiconductor, wood, metal and mining, pharmaceutical, chemical, oil an gas, process automation, robotics, power generation.
System Integration with components of B&R / Baumer electric / Baumueller Nuernberg /Lenze / Norgren / ABB / Omron / Phoenix Contact / Scneider electric / Siemens / WEG / WAGO / RITTAL / PILZ /
Safety technology by B&R and PILZ
Motors
Three-Phase Motors

Single-Phase Motors

Worm/Spur Geras

Geared Motors

DC – Motors

Electromagnetic Brakes
When ordering motors, the
following data is required /Ordering data/ :
type / voltage / frequency / speed / output / operating mode / protection / mounting
installation position
When ordering gear units, the following data is required:
Type / gear ratio i = x:y / mounting position
SCADA Systems
Process Control, Factory Automation

D r i v e s y s t e m s
I N D U S T R I A L S E N S O R S
Sensor solutions
Inductive sensors
Photoelectric sensors
Fiber optic sensors & cables
Capacitive sensors
Magnetic sensors
Ultrasonic sensors
Encoder / Motion control
NAMUR Sensors
Magnetic Sensors for pneumatic cylinders
Force and strain sensors
Smart vision sensors
Distance sensors
Pressure sensors
Laser sensors
Precision limit switches
AS-I , Actuator Sensor Intrface
Fork and angle sensors
Hall sensors
When ordering sensors, the following data is required / Ordering data / :
Dimensions / type / voltage / frequency / speed / output / operating mode / protection /
mounting installation position
GEORGI SIMEONOV–ELECTRICAL ENGINEERING AND AUTOMATION ET
TRANSPORT LINES AND CONVEYORS,
INDUSTRIAL MACHINES
click 'Play' for this video
For all industries – universal transport solutions by transnorm , http://www.transnorm.com/












Curve belt conveyor Angled-belt

conveyor

Divert and distribution
( merging / diverting )

conveyor







Vertical distributor - Line crossovers - Line merging
VertiSwitch®

SmartSort® MegaMerge






1. Woodworking Industry:
Palletizing machines
Cutting machines
CNC Processing machines
Sanding machines
Drilling machines
Drying machines
Gluing, Milling machines, Varnishing robots
New machines and retrofit of existing machines /electrical control boxes, PLC, programming, commissioning , mechanic, pneumatic /
/ See the pictures ! /
| | |
| --- | --- |
| Drying machines | Varnishing robots |
| Sanding machines | Palletizing machines |
2.For the metal industry
Casting Milling
Die-casting Turning
Welding Grinding
Cutting Robotics
Bending CNC
/ See the pictures ! /
| | | |
| --- | --- | --- |
| Welding robots | Grinding machines | Bending , with robots |
| Die-casting | Turning | Bending /pipe, wire/ |
3.For the plastic industry
Extrusion machines
Winding machines
Blow molding machines
Pressing and molding machines
Thermoforming machines
New machines production / system integration, delivering, commissioning, as well as retrofit of existing machines /electrical control boxes, PLC, programming, commissioning , mechanic, pneumatic /
/ See the pictures ! /
| | |
| --- | --- |
| Extrusion machines | Pressing and molding machines |
| Dosing unit | Winding machines |
4.For the packaging industry
Forming & Filling Sealing
Filling & Dosing Blister Packaging
Labeling Wrapping
Cartoning & Palletizing
| | | |
| --- | --- | --- |
| Filling & Dosing | Cartoning & Palletizing | Labeling |
| Blister Packaging | Wrapping | Forming & Filling |
New machines system integration and production, delivering, commissioning, as well as retrofit of existing machines /electrical control boxes, PLC, programming, commissioning , mechanic, pneumatic /
Examples
5.Solutions for the Printing industry
Web-fed offset printing
Sheet-fed offset printing
Product printing
Packaging of printed products
Folding
Inserting and gluing
Conveying and storing
Addressing , Stacking
A. New machines system integration and production, delivering, commissioning.
B. Retrofit of existing old printing machines /electrical control boxes, PLC, programming,
commissioning , mechanic, pneumatic /
Customer's reference list
Computer to plate

High level of positioning precision
High level of synchronization
Highest resolution

Web-fed printing

High level of synchronization performance
Highly precise angular resolution
Flexible grouping of printing units

Winding

Tension control roller for force measurement
Dancer position control
Mass inertia compensation

Conveying and storing

Sheet flow systems
Cyclic conveyor systems
Product tracking
Winding technology
Log stacking

Stacking and palletizing

Highest level of precision for storage
Products are stored in a gentle manner
Any type can be selected
Synchronization with outlet conveyor
Short cycle times

Inserting and gluing

Insert individualization
Product tracking
Dynamic configuration of the machine software
Fast and highly precise thickness measurement
Online quality Check

Register control

Longitudinal and side register control
Minimal waste
Sensor signal processing
Effective diagnosis through complete integration

6. ENERGY
Transformators 110 kV/20kV/0,4 kV , Transformator stations, Remote control
Control boxes / Power factor correction system / cos Fi regulators

PHOTO VOLTAIC -SOLAR COMPONENTS
Solar Panels, Inverters, Batteries & Enclosures,
Charge Controllers, Monitor & Meters, Wire and Connectors
Mounting, Commisioning
BELT CONVEYORS
It is a general transfer system. Belt is choosen ( PVC, rubber, PU, Teflon, Plastic Modular Belt) according to product features which will be conveyed and belt is used on aluminium or steel construction and convey the products. Driving is made with motor reductor with chain transfer or direct couple wheel axle. For special application it can transfer the product as inclined. In case of gliding of products can be putted profiles
and product can be conveyed as diagonal.
ROLLER CONVEYORS
Roller Conveyor is produced according to using purpose as rubber covered and galvenized covered. Usually produced as aluminium construction but also produced according to demands as colored steel construction. With transmission chain or with belt which rubbed from the bottom side, action conveyed to roller by motor An ideal conveyor system for cardboard or styrofoam packs transportation and assembly lines where the
smooth bottom surface products are conveyed. Speed can be adjustment if different belt speed demands by frequency inverter. Product can be stopped in any requested point in according to distance of product with pneumatic stoppers by accumulation system. To take advantage of distance of the rollers can be putted 90° transfer unit or turning units inside.
TURNING UNIT
It is a system which allows to product or pallet to turns in demanded angle. Product with pallet goes up from the Conveyor as pneumatic , It is turned as automatic or manual with 90° - 180°- 270° - 360° angle. All of this process will be made as PLC or operator control according to automation.
PNEUMATIC TRANSFER UNITS
These type of the systems are used to direct the product flow on lines 90° left or right and can be integrated to conveyors . It is manufactured
according to the load with power transmission belts or chains. The unit is lifted 50 mm pneumatically and transfered 90 ° vertically to the conveyor in which the the unit is mounted.
PRODUCT TRANSFER MANIPULATORS
Due to increasing customer demands to satisfy the necessity the robotic systems are developed GSEA Company is so pretentious about maniplators designs and production for different deprivations. These applications are especially for the finished product transfer without manuel in order to put in packing cartoons or styrofoam or in order to provide automatic consolidation of two different product groups.
PALLET CONVEYOR
Pallet conveyors are prefered with acetal pallets due to their quiet working in damp and watery enviroments, they are prefered with stainless steel pallets in hot material outputs. Pallets can be manufactured from 24 mm. to 304 mm. in width and can be produced straight , horizontal and radius with flexible dimensions. Pallets can be multi row side by side. Chassis can be stainless steel or painted steel.; metal equipments can be galvanised due to intended use. According to customers demands constant velocity or variable velocity motor can be used.
ELEVATOR
Altough elevators have similar mechanical features, they can have differences due to intended use. Usually they are used to convey end products to storage. Besides they can be used to bring the product up and down on a platform. They work with counterpoise system. It is driven by motor with carrier chain. Up and down movement of the elevator can be obtained by the means of bidirectional work of the motor.
OTHER TRANSPORT LINES & CONVEYORS – BY REQUEST
8. For all industries – small universal cars, electric drive,
hydraulic functions, for loading and unloading operations
Sample: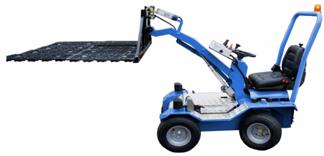 9. For all industries - FREQUENCY INVERTERS
10. For all industries - Application Software
SQL server and programming: MS SQL Server (T-SQL, Administration), Oracle
(plsql, administration), OS: Windows 2003 and 2008 (installation and administration)
Programming languages, tools and technology: VB, PHP, Java, JavaScript, C#, HTML, CSS, Ajax, .NET Framework, MS Visual Studio 2005 and 2008
IT-Security Systems-Software, Instalation, Training , by www.infoprocess.com.au and PACOM, AUSTRALIA
STANDART SOFTWARE
Web Servers, SQL Servers , Web Applications, Electronic Document Management Systems, ERP, Electronic Banking and System Integration
Certified by:
- BERNECKER+RAINER_INDUSTRIE ELEKTRONIK GmbH
- MUELLER MARTINI AG & MAN ROLAND AG
- SIEMENS SIMATIC S5/S7
- SCHEIDER ELECTRIC Modicon
- BAUMUELLER NUERNBERG
- FESTO/SKF
- MICROSOFT
- UNIX / LINUX / C++
Customers in Bulgaria :
Printing house Demax
Printing house Rotopress
Printing house BNB
Printing house Sofia
Printing house Varna
Printing house Exprint
Printing house PrintEx
IVAS TECH Ltd
CARLSBERG
ACTAVIS
EPIQ
BELAZ Sofia
AUTOMATION SOFTWARE : Automation Studio by B&R
Programming, Remote Diagnostics On-Line
Software from Siemens : Simatic STEP7/ STEP5/
Software from Scnheider: PL7
Industrial Networks with Ethernet POWERLINK,
Fieldbuses PROFIBUS/DEVICE NET/CAN Open
GESCHICHTE
Die Firma ÅÒ "GEORGI SIMEONOW - ELEKTROTECHNIK UND AUTOMATION" ist im Jahr 2001 gegruendet.
Im Anfang waren wir mit Instalation und Reparatur der Maschinen in Druckindustrie beschaeftigt, so genannten Rollen-Offset Druckmaschinen, die vom Fa. MAN Roland, Augsburg hergestellt sind.
Auch wurde von uns die Instalation/Inbetriebnahme der Anlagen der Fa. Mueller Martini, Schweiz durchgefuehrt. Gute Kentnisse und Erfarung haben fuer die Anlagen der Fa. Von Roll, Schweiz, die in Sofia, Bulgarien im Jahr 1996 Transportsysteme fuer Papierrollen instaliert hat
Weiter ist die Firmentaetigkeit im Ende Jahr 2005 stark entwickelt. Jetzt haben wir Vertraege zur Reparatur/Inbetribnahme der Maschine, die im Bereich Glassverarbeitung und Metallverarbeitung produzieren. Auch realisieren wir neue Automatisierungsprojekte in dieser Firmen auf Basis neue Steuerungen von Siemens und Schneider electric.
Zusammenfassung :
Wir haben 7-jaehrige Erfahrung im Industriebereich : Wartung der Glassverarbeitungsmaschinen, Metalverarbeitungsmaschinen, Rollen- und Boggen - Offset Druckmaschinen fuer Zeitungen / Zeitschriften/ Broschueren ,wieso andere damit verbundene Anlagen ausgeruestet, mit verschiedenen Antriebslösungen und erstellt von mehreren Lieferanten. Das sind Maschinen mit modernen Steuerungen,z.B. Industrierechner, PLCs, Computernetz Ethernet / ARCNET, die neuesten , sowie Hoheleistungsmotoren (ueber 100kW), steuerbar und ueberwacht durch Interbus-/Feldbus-Technologie, mit hoher Leistung und Produktionsgeschwindigkeit.
Im Laufe der Zeit haben wir an mehreren Schulungen teilgenohmen :
Antriebstechnik, Frequenzumrichter, Gleichrichter, PLCs (Automatisierungsgeraete), Pneumatik, mechanische und elektrische Einstellungen , Grundpositionen, Synchronisierung, Rückmeldungen, Gescwindigkeitanpassung, Überwachung.
Unsere Computerkentnisse - Softwareinstalation, Hardware, INTERNET, USV, Betriebssysteme und Anwendungsprogramme sind auch auf einem hohen Niveau.
Viele verschiedene Störungen wurden in diesen 7 Jahren erfolgreich beseitigt (evtl. mit On-Line Telefon-Konsultation von Serviceamt bei dem Hersteller, meistens im Ausland - Deutschland, die Schweiz), mehrere Verbesserungen in Produktionsart aller Maschinen und Projekten wurden realisiert und deshalb sind wir der Meinung, dass es in unserer Kompetenz ist, auch mit Ihre sehr präzisen und modernen Elektronische Komponenten in verschidene Projekte am Ort zu realisieren , sowie Konsultation, Inbetriebnahme, Programierung und Wartungarbeiten in Bulgarien zu organisiren.
In Bezug auf Personal sind folgende Spezialisten vorhanden :
Elektriker – 2 Personen
Elektroniker – 2 Personen
Mechaniker –1 Personen
Projektleiter – 1 Spezialist
Technischer Leiter – 1 Person
Software und EDV-Spezialist – 1 Spezialist
WEB-Master – 1 Spezialist
Einkauf , Logistics - 1 Person
Insgesammt sind momentan 10 Mitarbeiter in der Fa. eingestellt.

Folgende Zertifikaten sind vorhanden :
- Urkunde MAN ROLAND Druckmaschinen AG Augsburg
- Zertifikat Müller Martini Versandsysteme - Schwitzerland, Zofingen
- Zertifikat SIMATIC S5 - SIEMENS AG
- Zertifikat SCHNEIDER Electric MODICON TSX Steuerungen
- Urkunde FESTO – Pneumatik
- SKF Lager - Urkunde auf Bulgarisch
Reference :
· MAN ROLAND - Augsburg, Deutschland
· MUELLER MARTINI - Zofingen, die Schweiz
· BAUMER ELECTRIC - Frauenfeld, die Schweiz
· TECHNOTRANS - Augsburg, Deutschland
------------------------------------------------------------------------------------
"GEORGI SIMEONOW–
ELEKTROTECHNIK UND AUTOMATION" EÒ
D-83714 Miesbach
Badstraße 21a, Germany